A battle in the shadow of black mountains, Corie na Creiche saw the last great clash between Clan MacDonald and MacLeod in 1601.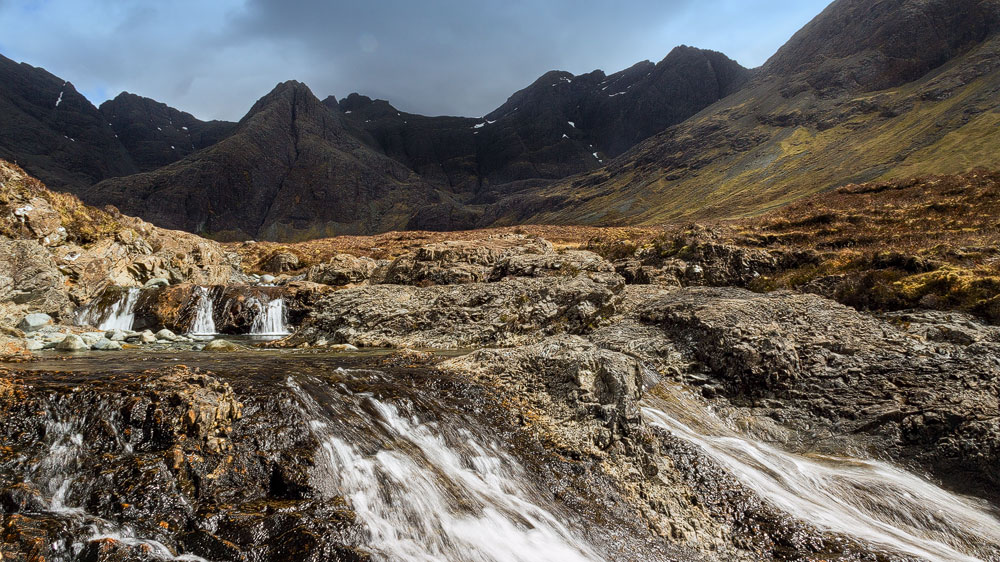 Not a bad backdrop: The breathtaking mountain scenery, the fairy-like streams and rivers in the green meadows are some of the most stunning scenery in Scotland anywhere – as is the whole Isle of Skye, for that matter.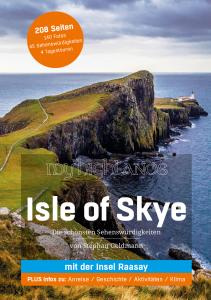 Mein Reiseführer Isle of Skye
Auf 208 Seiten beschreibe ich 45 Sehenswürdigkeiten auf der Isle of Skye und Raasay. Zusätzlich Infos zur Anreise, zum Klima und zur Geschichte der Isle of Skye. Mit vier Vorschlägen für Tagestouren.
Mehr Info hier.
Coire na Creiche is part of the Black Cuillins ("cow-lins"), which attract many hikers and climbers.
Incidentally, the area around Coire na Creiche can be explored by taking a fairly short and simple round trip path to the pools of fairies, the "Fairy Pools". It offers the opportunity to breathe the atmosphere of the Black Cuilins without having to master any significant climbs.
Tip:

View without effort

If you just like to enjoy the wonderful view of the scenery, you can drive to the parking lot and viewpoint "Fairy Pools" and then continue to the beach of Glenbrittle. Moreover, the trip can also be combined with a visit to Talisker Distillery.
Personal note:

Scotland's most beautiful mountains

The Black Cuillins on Skye are not really high compared to the Alps, but have a gritty charm and jagged, jagged ranges of peaks. For me, it's a mysterious and enchanting place that I always love to return to. I have now been there three times – and when I think of the Highland landscape, I think of Skye.
Knowledge:

The Battle of the McDonalds and McLeods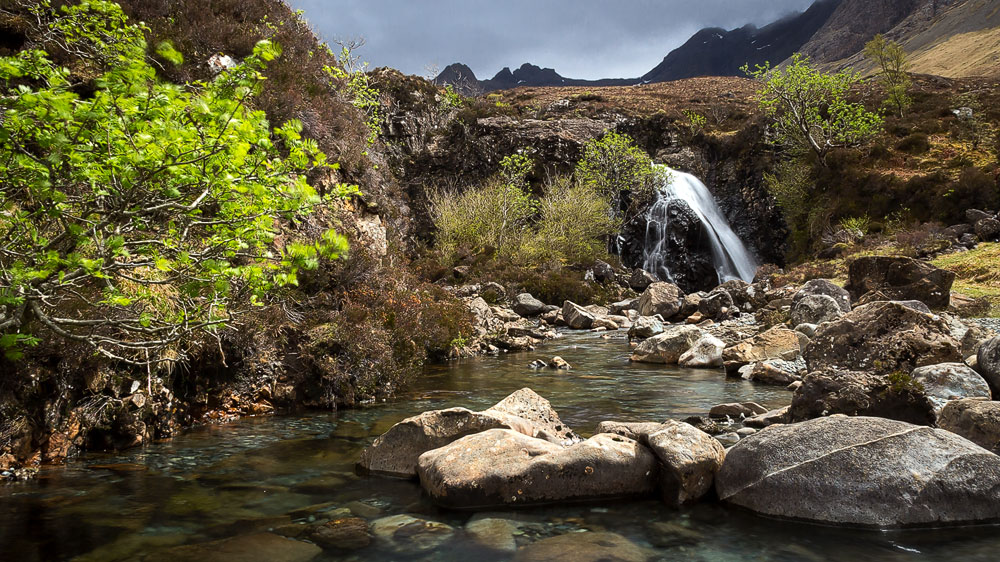 Pronounced roughly "Korje ne Krieche", the name translates to "Corrie of the Spoils" in English. Meaning roughly "mountain cauldron of the spoils" – Corrie refers to a hollow in a mountainside, or better yet a kar.
The battle between the two clans MacDonald and MacLeod in 1601 was preceded by quite a few small raids and skirmishes between the two parties. Blame for the discord was that an important member of the MacDonalds disowned his wife – who in turn was a sister of an important member of the MacLeod clan.
The Battle of Skye was the climax. It ended in the defeat and capture of the MacLeods. But afterwards the authorities intervened and arranged for the release of the prisoners. Thus the feud ended in a peace celebration of three weeks.
Directions:
From the A87 (coming from Portree or Kyleakin it doesn't matter) to Sligachan and turn off onto the A863 towards Dunvegan. After a few miles there is a left turn to Carbost. Cross the Drynoch River, but don't go into Carbost, turn left first towards Glenbrittle. Follow the road for about 9 kilometres, then you will see a car park on the right with the sign "Fairy Pools".