Navajos meet Celts – silversmith Garth Duncan learned his craft from Native Americans, but has now turned his attention entirely to Celtic design. He shows his pieces at Duncan House on the Isle of Skye.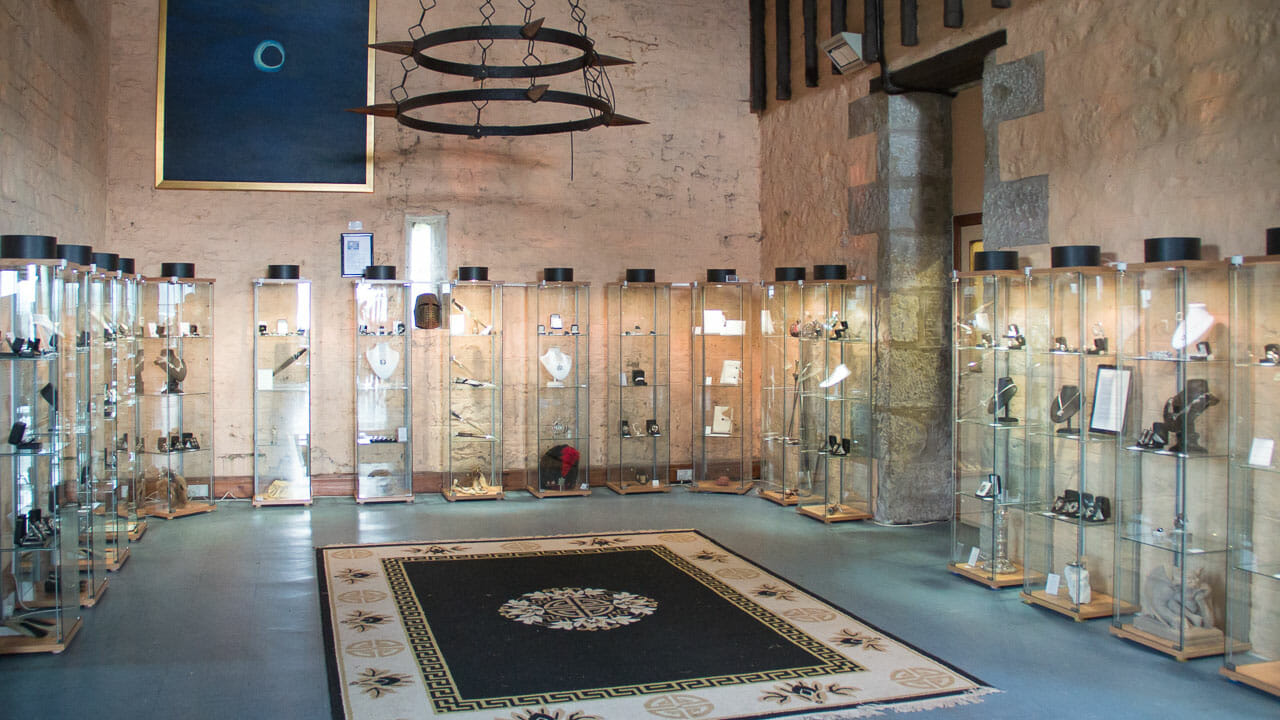 Sad but true: sometimes it rains on the Isle of Skye. That's when places like Duncan House are a welcome – since dry – change. For the eye, too.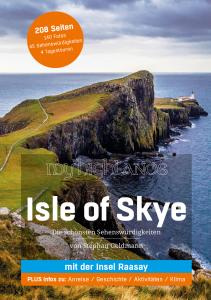 Mein Reiseführer Isle of Skye
Auf 208 Seiten beschreibe ich 45 Sehenswürdigkeiten auf der Isle of Skye und Raasay. Zusätzlich Infos zur Anreise, zum Klima und zur Geschichte der Isle of Skye. Mit vier Vorschlägen für Tagestouren.
Mehr Info hier.
Although the exterior of the house is the typical grey often seen in Scotland, the interior features light clay plaster combined with dark woods and glass display cabinets.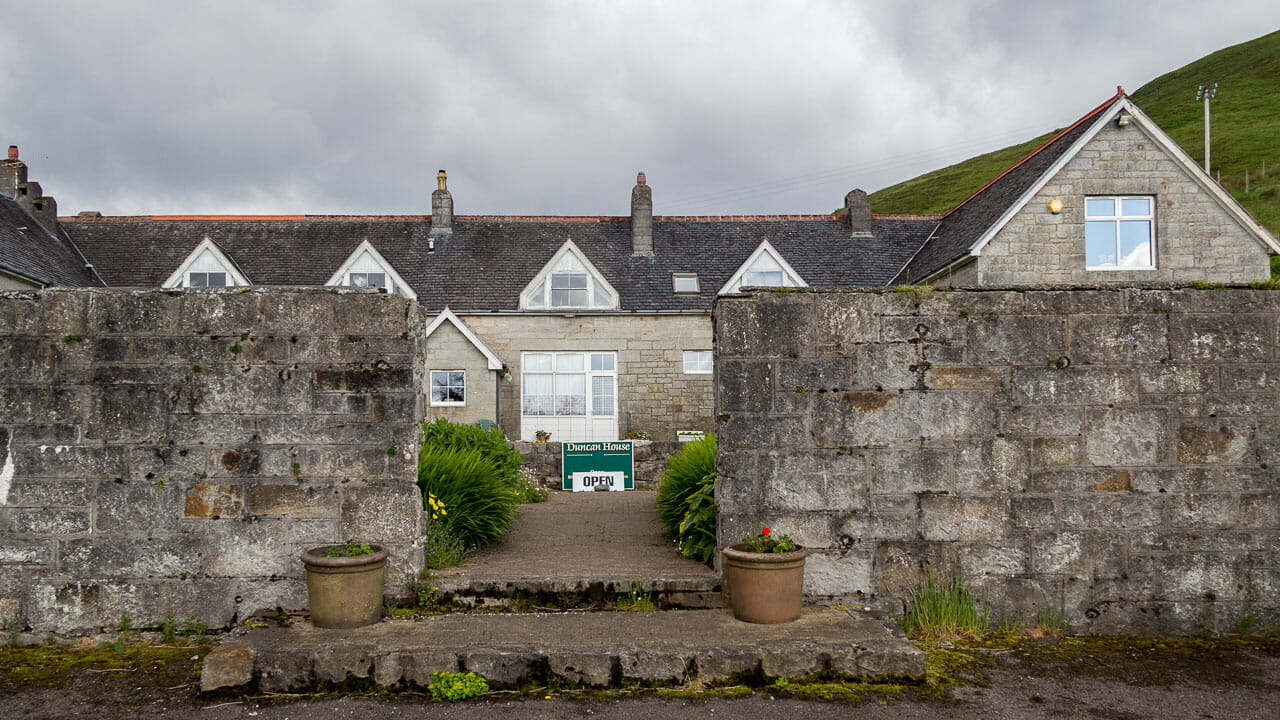 A native of the United States, Duncan learned the craft at age 15 from a Navajo silversmith in California. He later followed in the footsteps of his ancestors and visited the Isle of Skye, which enchanted him. Then, in 2001, he moved down the road to Elgol near Kilmarie.
Here in Strathaird Steading he set up home and developed a new style, Celtic artwork mostly in silver but often in other materials. Intertwined figures …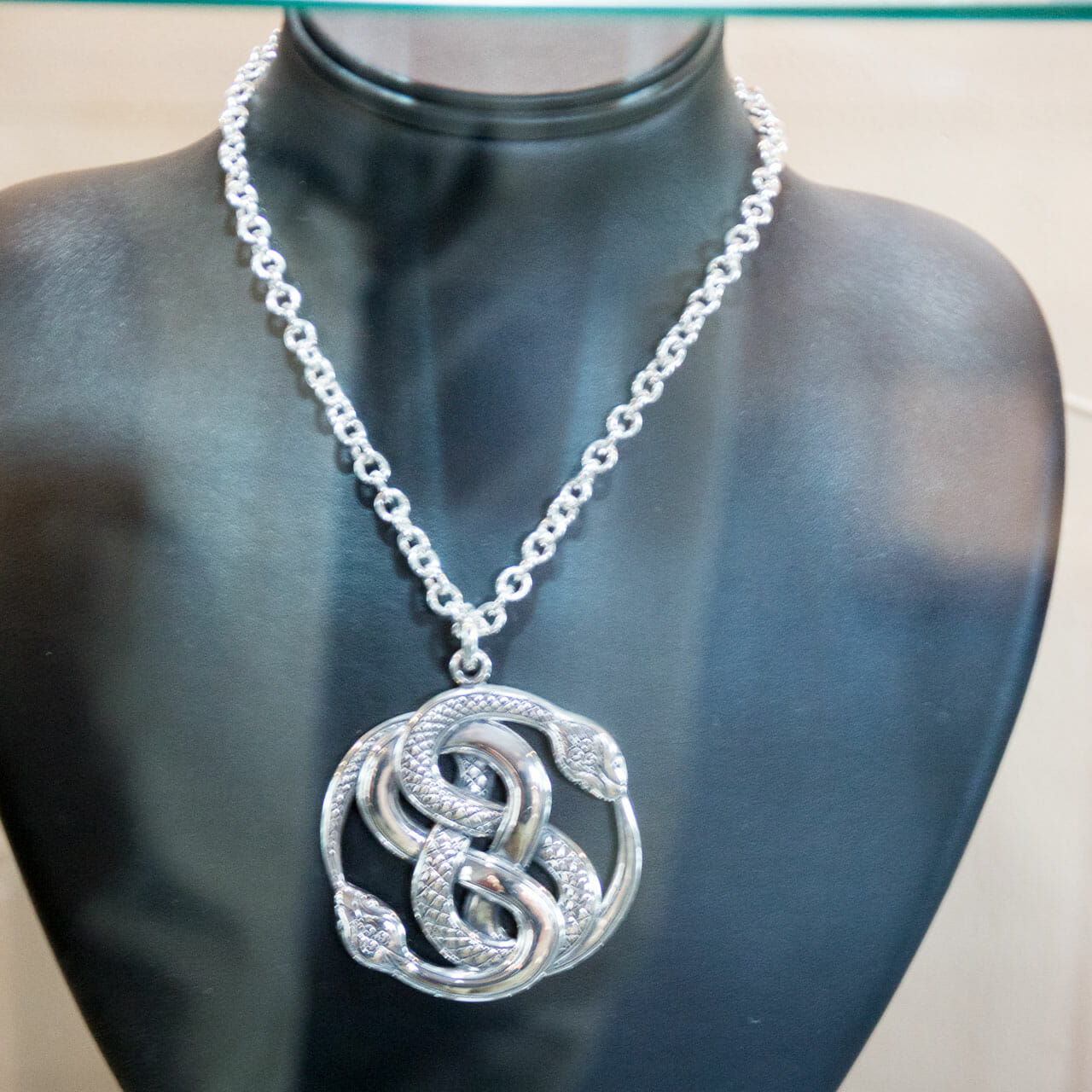 Traditional Brooches …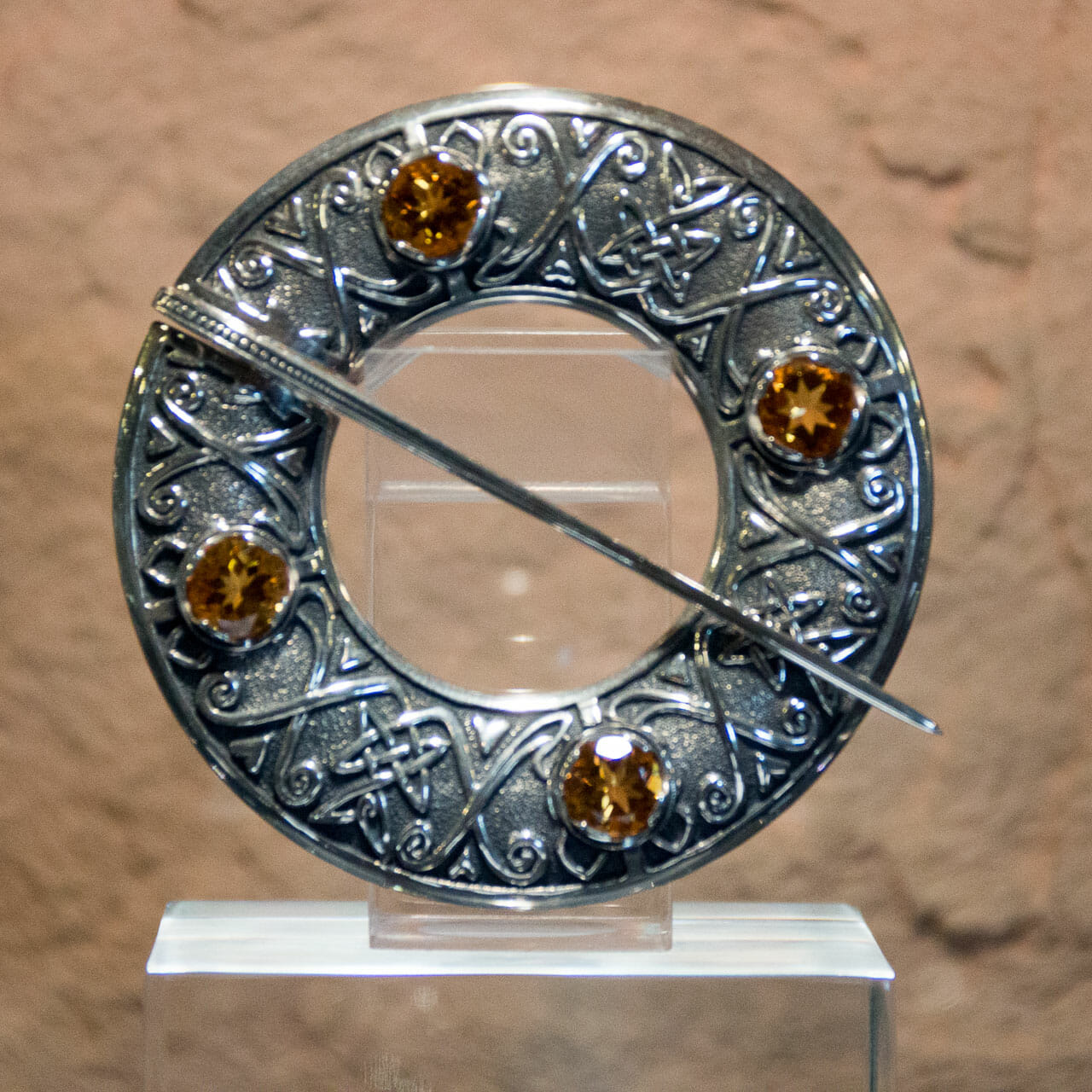 Anything to do with knots, anything of Celtic heritage, Garth Duncan finds attractive. Not just jewelry, but weapons …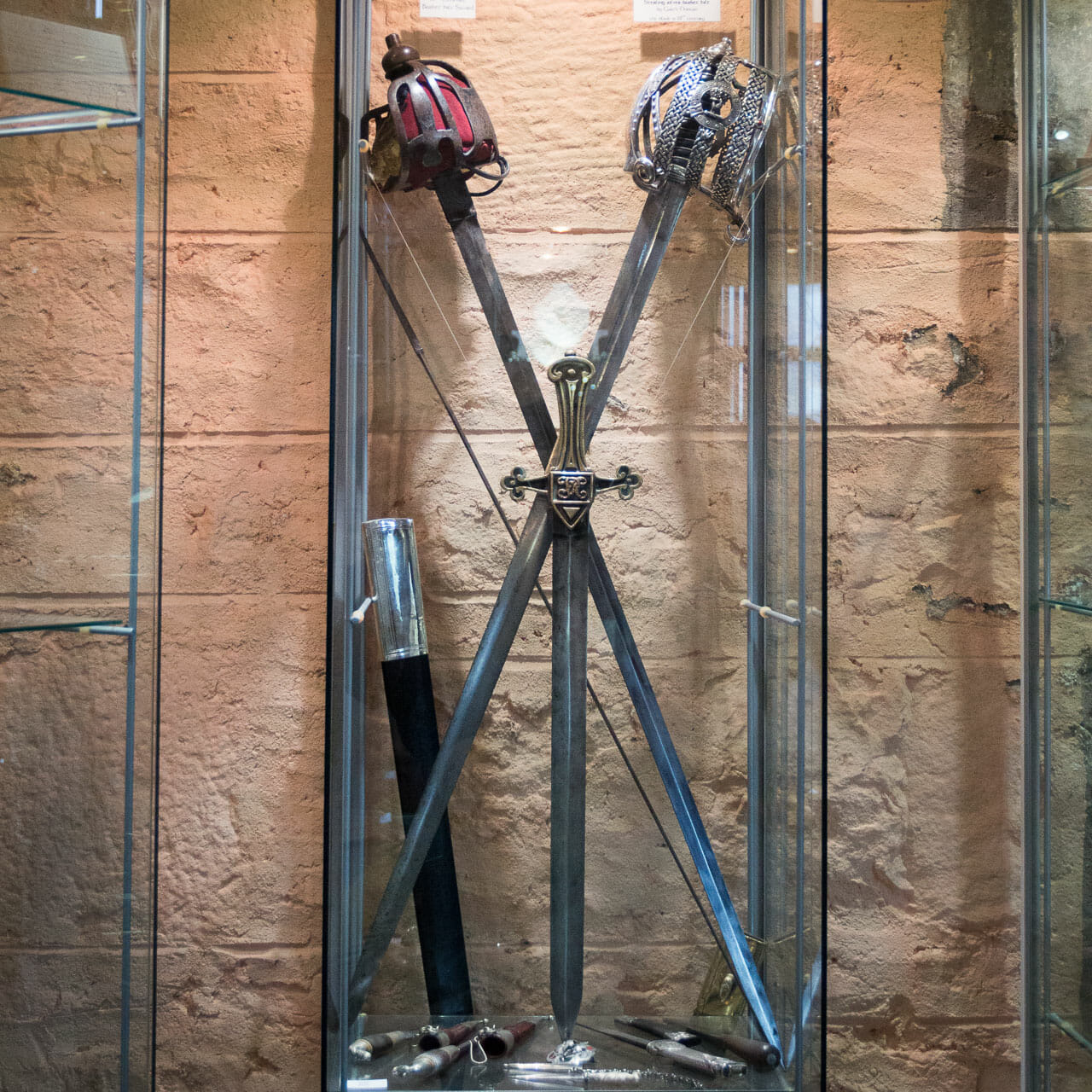 Or costumes …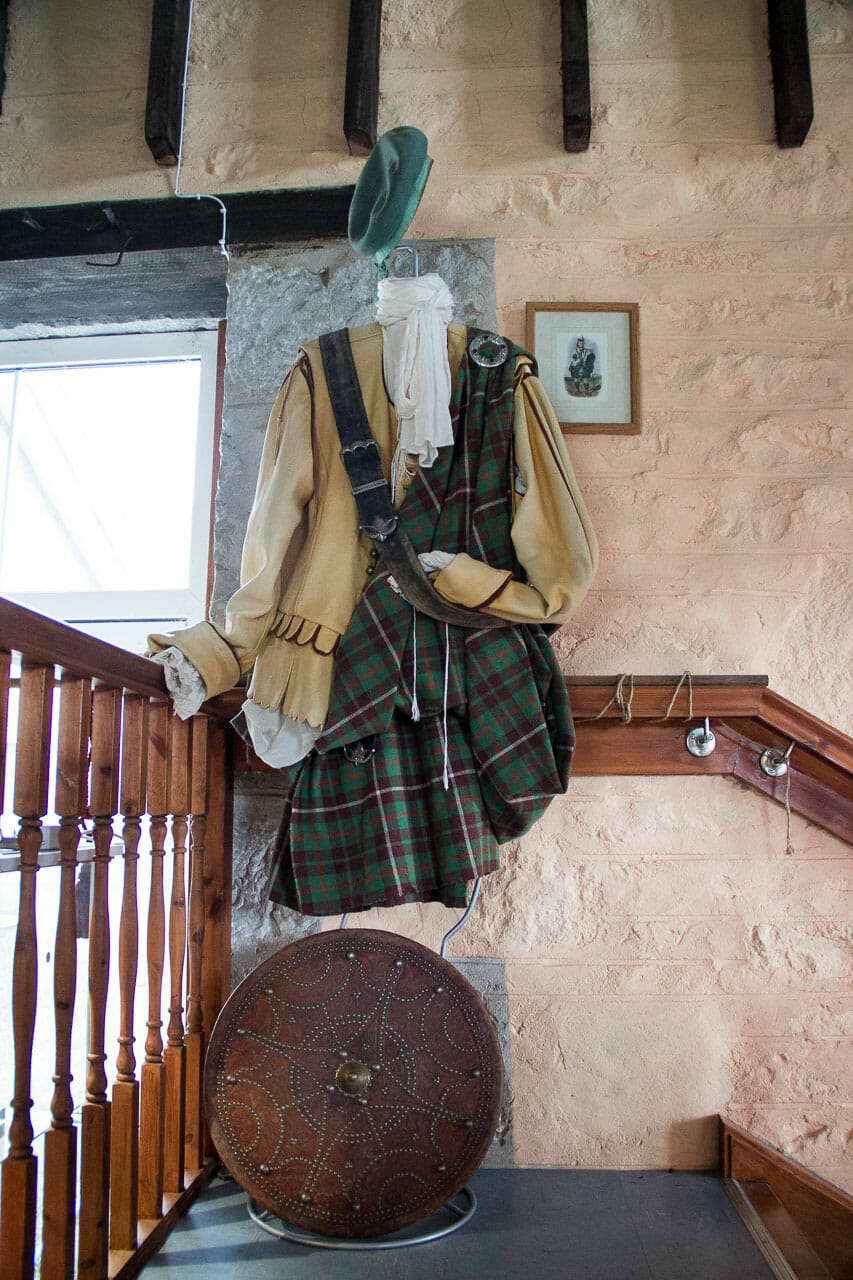 Traditional, but always distinct and unmistakable …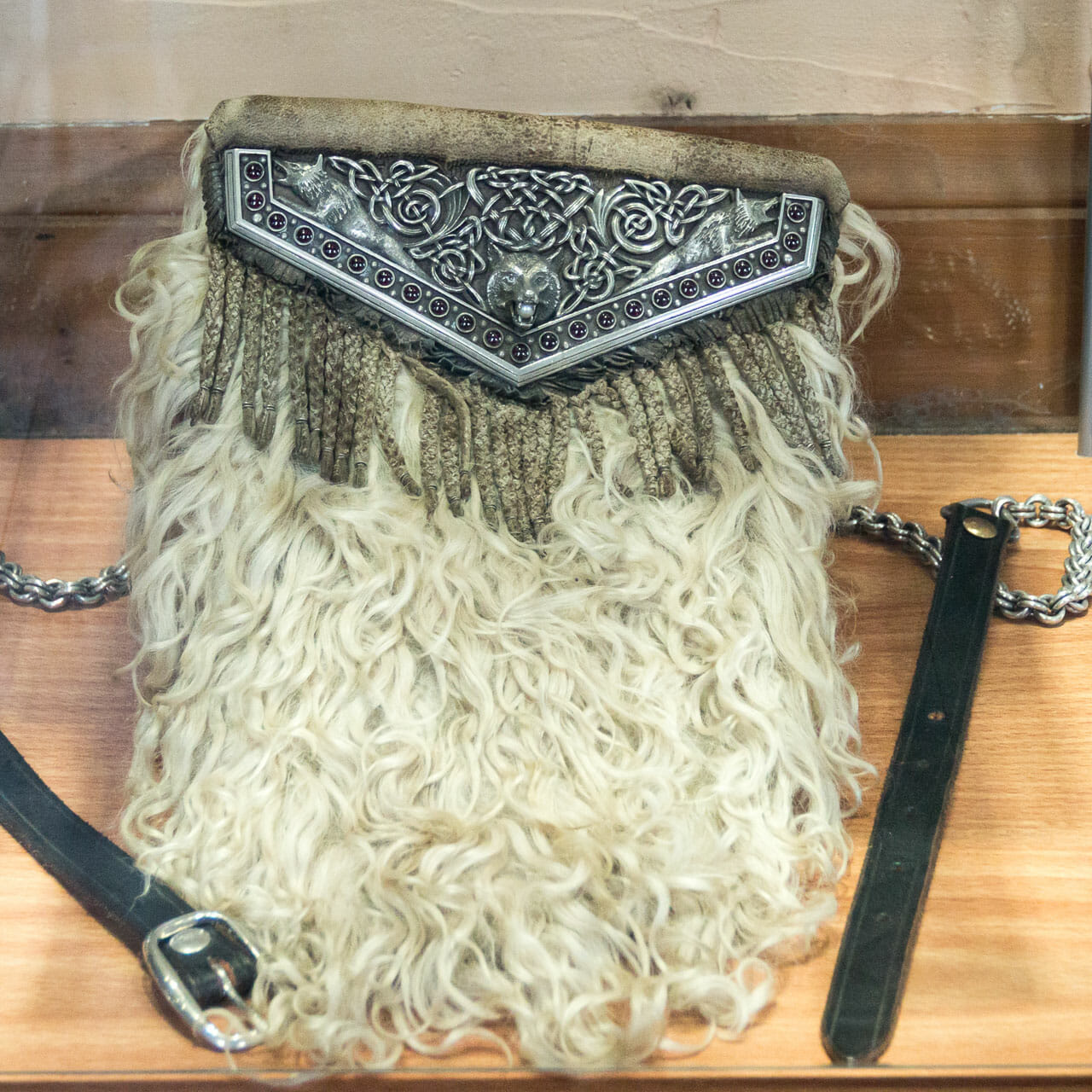 Shoe buckles, rings, cufflinks and more are also available at Duncan House.
In addition to the art pieces themselves, you can usually see the artist in action. The workshop is only separated from the showroom by half a door, so you get the best view of the blacksmith.
Looking at the exhibits and the workshop is a lot of fun. But be careful: the danger of falling in love with a piece here is great. And the beautiful pieces are worth their price, but not everyone can afford it.
Knowledge:

What does "Celtic" mean at Duncan House?

In Scotland, you usually only see the Gaelic interpretation of Celtic figures and shapes. But Garth Duncan says of himself on the website that he is also "Pictish". And that's why you see the odd typically pictic figure, such as the wild boar.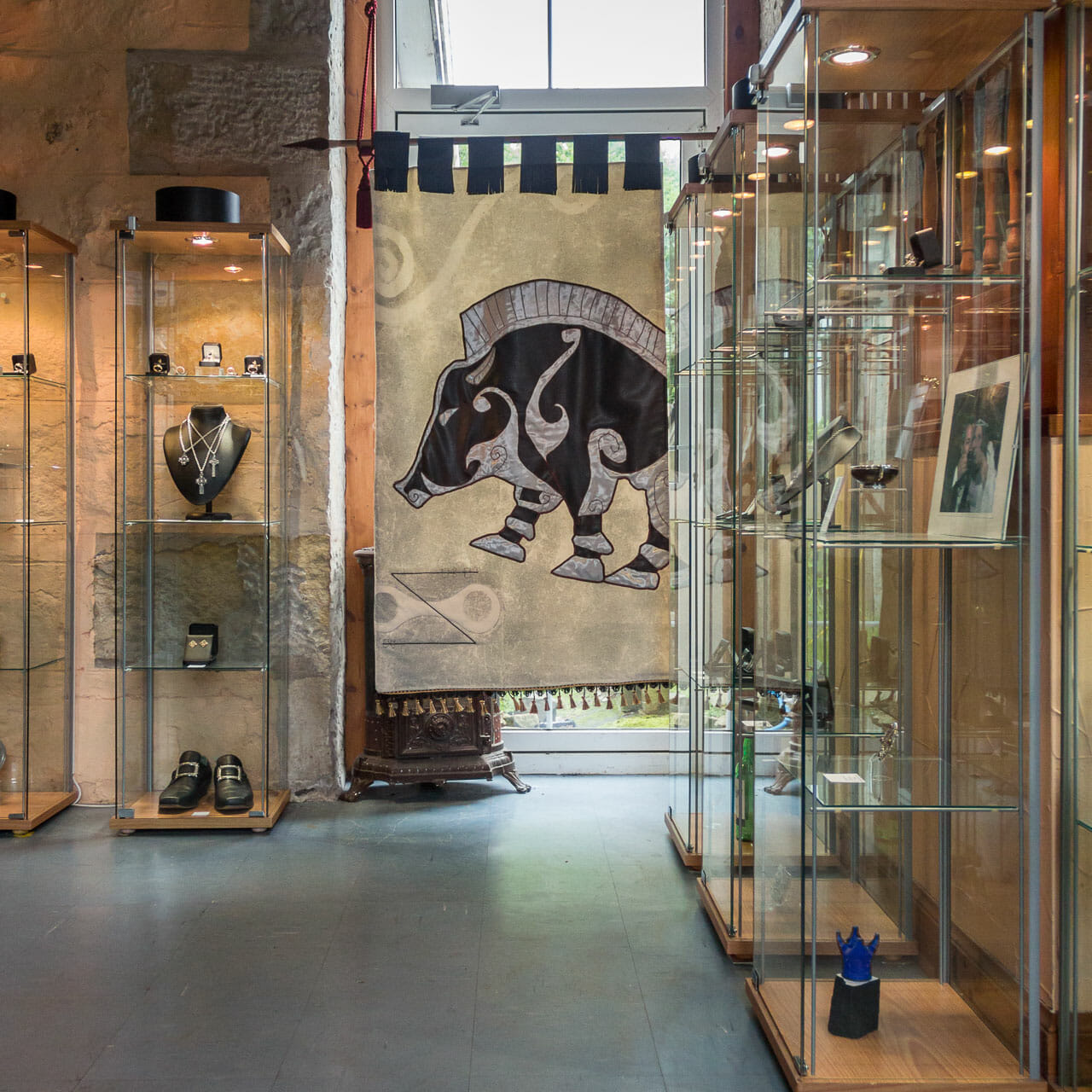 Personal note:

A quaich of ancient oak

Of course, one piece in particular did it for me, too. At Duncan House lies a traditional drinking bowl called a quaich.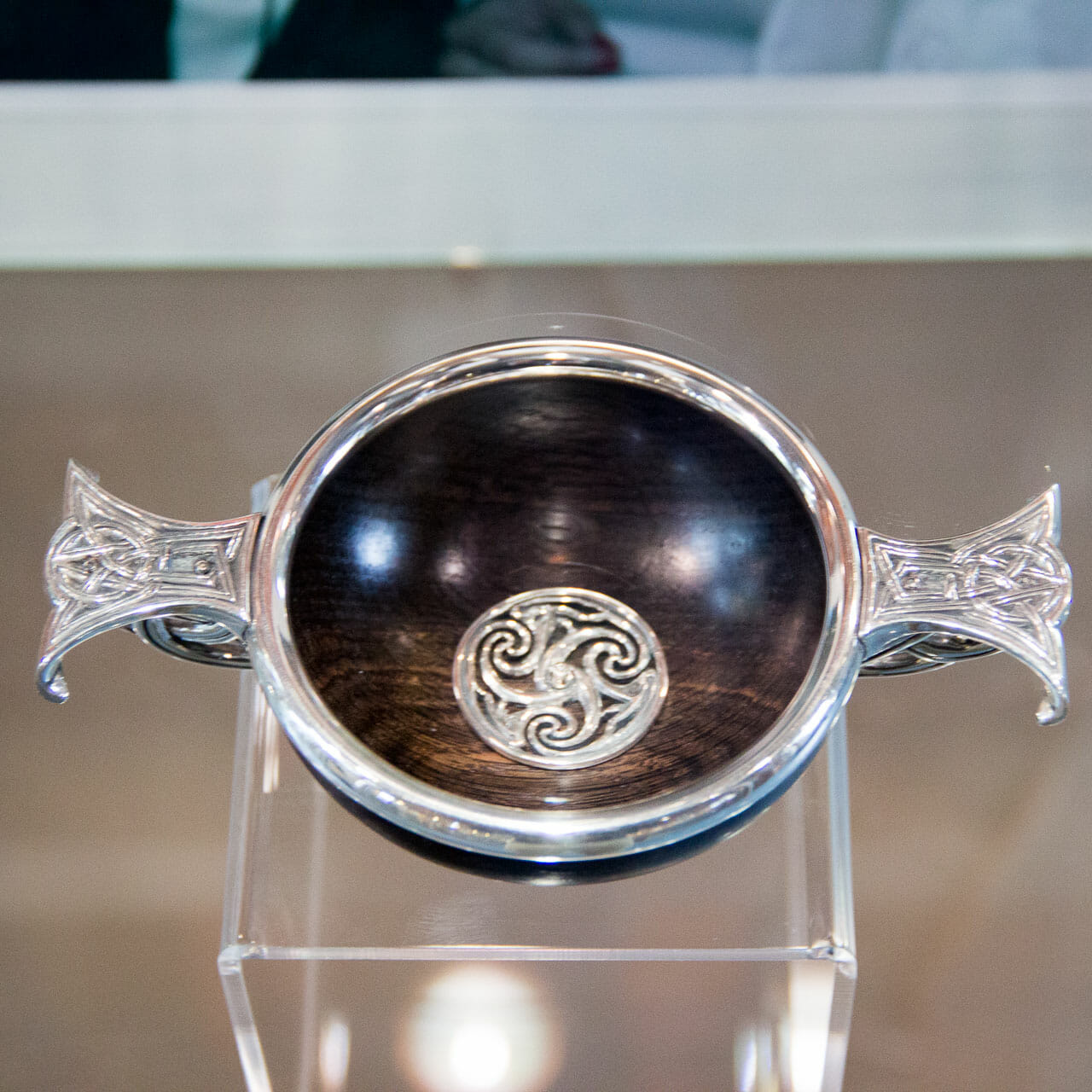 Framed by silver, the wooden floor comes from an oak tree that is proven to be 5,000 years old, Garth Duncan assured us when we visited. It did not rot in a swamp, but turned a deep dark color in it. The age was determined by scientists.
The old oak quaich, however, costs £1,650 – that's almost 2,000 euros. Too much for me.
Directions:
With sat nav: "IV49 9AX" will get you near Kilmarie, watch out for the signs there.
Without sat nav: Coming from Broadford turn onto the road to Elgol and follow it for about 17 kilometres or just over 10 miles. A spur road will appear off to the right and often the sign will already be there. If you are coming from Elgol, take the second little road on the left just after the turn off towards Kilmarie.